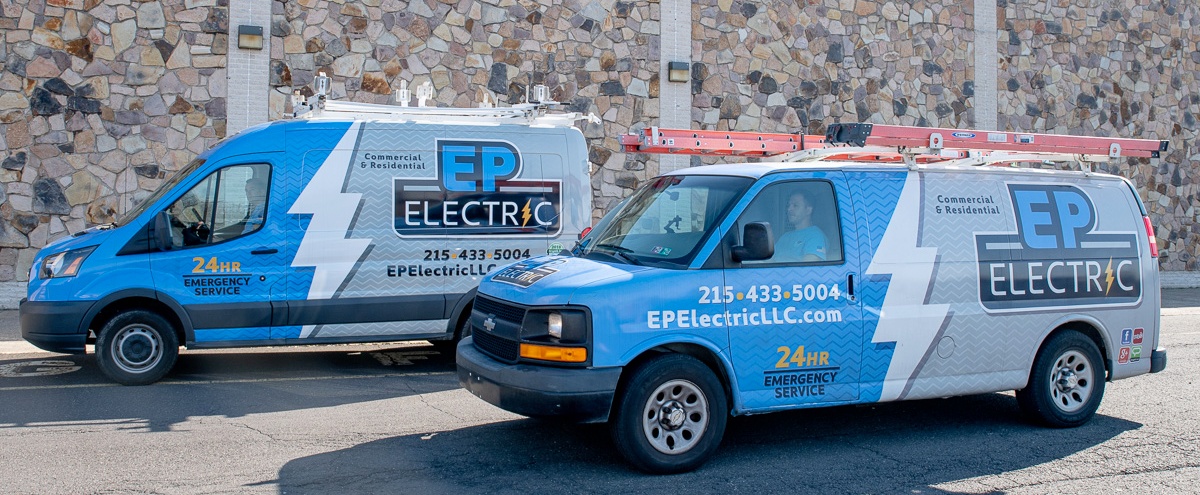 Emergency Power Restoration Philadelphia PA
Loss of power in your home is extremely inconvenient, but it can also be an indication of larger electrical issues. If you experience a sudden loss of power that is not related to the utility company, call the professional residential electricians at EP Electric LLC for an emergency power restoration service. As a family-owned business, we know how important it is to maintain comfort for your children and pets. Our emergency electricians are equipped with the knowledge, experience and tools to troubleshoot and restore power in your home quickly. EP Electric LLC provides emergency electric services throughout Philadelphia, Philadelphia County, Delaware County, Chester County, Montgomery County and Bucks County, PA.
Please note, we do not offer service calls related to utility company outages. EP Electric LLC provides emergency power restoration in homes caused by their own wiring or electrical equipment failures.
Residential Emergency Power Restoration
When the power in your home goes out unexpectedly, you need a professional to arrive at your home at any time of the day or night to troubleshoot the problem and resolve it quickly. At EP Electric LLC, we have representatives available 24/7 to answer your emergency call and dispatch an electrician to your residential location. We'll arrive in a fully stock truck with all of the necessary tools and equipment to evaluate, diagnose and repair a wide variety of electric problems. From a blown fuse to dead circuit breaker, short circuits or chewed wiring, we're ready to respond to your emergency electrical situation.
24 Hour Emergency Electricians
You can never predict when your power is going to go out, which is why EP Electric LLC offers 24/7 emergency electric repair and restoration services. Once we've completed the emergency power restoration, our electricians will recommend scheduling a full inspection to ensure there is not a larger or more dangerous issue. The second, more in depth inspection allows us to take a closure look at your electrical components and wiring without the pressure of a power outage situation.
As a full service residential electrician company, EP Electric LLC is dedicated to providing the utmost in customer service and satisfaction. We pride ourselves on building long-lasting relationships with our clients and going above & beyond on every job. Besides emergency services, our electricians are available for ceiling fan installation, security systems, switches & outlets, panel upgrades and much more. To discuss your residential electric repair needs or emergency services, call 215-433-5004 today!